My first Christmas was great!
Nana came to visit a few weeks before Christmas
and we went to the mall to meet Santa.
He was so nice! We took a little nap together.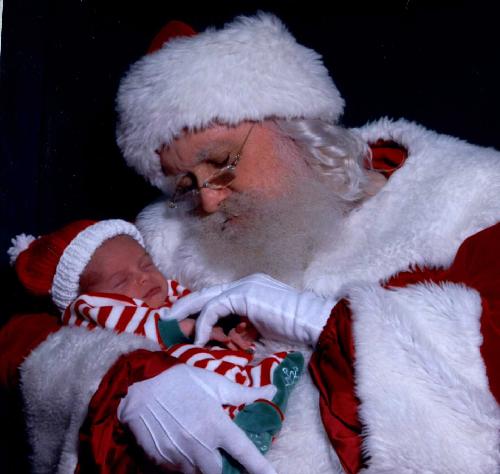 Me (4 weeks old) and Santa
Then, when Christmas came I took my first BIG car ride.
Mommy and Daddy took me to Clearwater to meet more of my family.
I was a really good boy in the car! I had a nice time at Uncle Andrew and
Aunt Molly's Christmas party!


We went back home Christmas morning and Santa had been there to bring me presents! I got a Tickle-me Elmo, alphabet blocks, and lots of other wonderful stuff!





It was a very exhausting holiday!